🇺🇸FATHER'S DAY SALE! PRICES DROPPED! 🇺🇸
Release your power
PRIME ARMOR ON THE FRONT LINE OF BALLISTIC PROTECTION
Release your power
Prime Armor on the front line of ballistic protection
Something is wrong.

Instagram token error.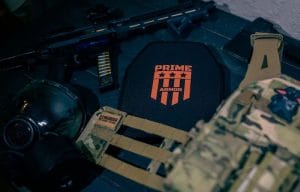 Many of us are sure that cost determines quality. The more expensive a thing is the longer and better it will be in use. Let...
Prime Body Armor LLC owned by 3 generations of the NAVY family. We started our own line of ballistic armor and body armor solutions in 2020. We entered the industry with the mindset of manufacturing top quality, reliable products that offered our customers high-value solutions and to provide protection to those in need which our caution originated in the mayhem of 2020.
Sign up and be first to find out about our exclusive promotions
Do you have any questions?
Write us a message and we will answer you shortly
24624 Interstate 45 North, Suite 200 Spring, TX 77386
(503) 205-0612
sales@primebodyarmor.com
© Copyright 2021. Prime Armor LLC. All Rights reserved.