THE LAND OF FREE, BECAUSE OF BRAVE
Prime Armor LLC is owned by 3 generations of the NAVY family. We started our own line of tactical gear and body armor solutions in 2020. We believe that preparedness, tactics and quality gear is also a part of the Second Amendment so here we are creating quality products for our fellow Americans. We entered the industry with the mindset of manufacturing top quality, reliable products that offered our customers high-value solutions and to provide protection to those in need which our caution originated in the mayhem of 2020.
The land of free because of brave.
PRODUCT
Our products are intended for responsible all law-abiding Americans, law-enforcement personnel, our military personnel; we currently sell to legal residents of the United States.
With our competitive prices and ability to acquire material made to our specifications, we've set the standard for ballistic body armor.
PE or Polyethylene is basically thermoplastic. Polyethylene armor is made by bonding unidirectional Ultra High Molecular Weight Polyethylene Fibers over the High-Density Polyethylene sheet. Those sheets are placed in a mold, cut to shape, and compressed under high pressure and heat, which leads to a cohesive hard armor plate. PE plates take advantage of abrasion caused by a bullet's spin. The abrasion melts the polyethylene and adheres to the round. When stopped, the polyethylene re-hardens and cools down. Such body armor extremely minimal spall risk unlike steel armor.
We use the same UHMWPE (polyethylene) materials as a backer with a ceramic strike face for our SRT3 and NIJ level IV armor which makes our body armor truly military grade solution.
DISTRIBUTORS
Our products are available through our website and stores of our distributors in the United States. Prime Armor LLC is a privately held business; Our office and team members are located in Houston, Texas.
We would like to extend a sincere thank you for taking the time to visit our website. If you have any questions please don't hesitate to let us know. Contact us here.
Prime Armor LLC takes the safety of our customers seriously.
DISCLAIMER
Prime Armor LLC will not be held responsible for any injuries that may occur when wearing Prime Body Armor products. We test all our products in the independent certified laboratory in full accordance with the applicable ballistic standards however no armor is bullet-proof and ballistic protection can never be 100% guaranteed.
Prime Armor undertakes all reasonable precautions, including but not limited to: testing our products on a regular basis. We guarantee that our products will meet the given ballistic standards but Prime Armor LLC is not liable for any injuries that may occur while wearing Prime Armor products.
Sergio Datskevych
Co-Founder of Prime Armor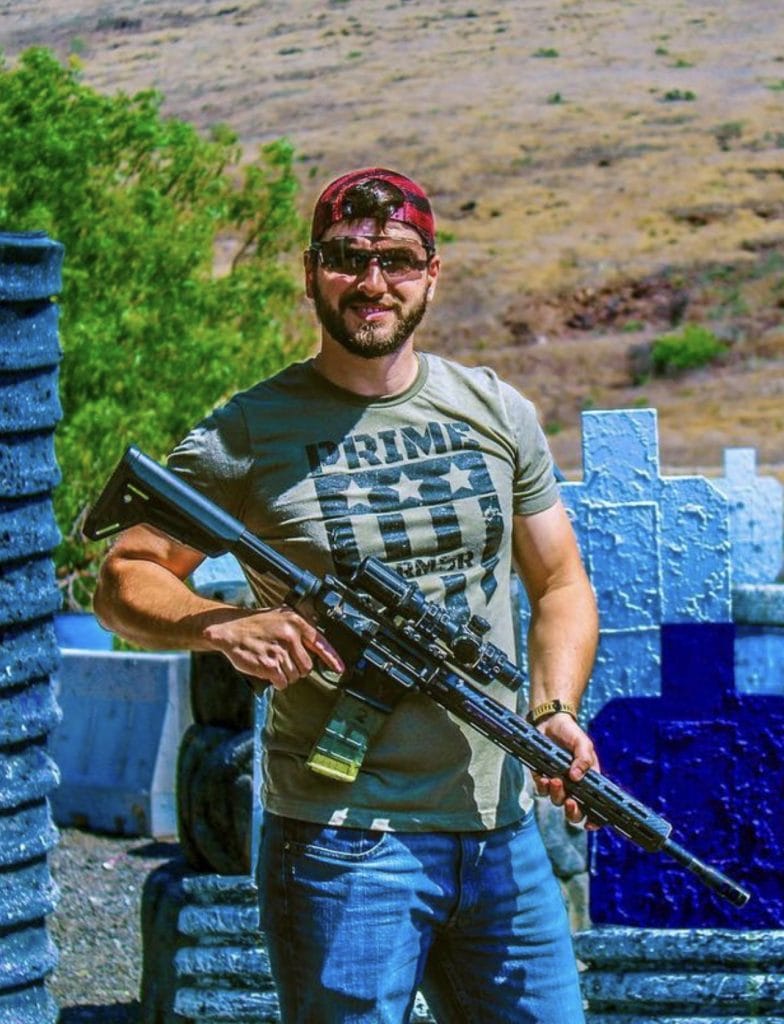 Raymond``The Grandpa`` Fritz
Petty Officer 1st Class. 8 Years of service.
Ray Fritz
10 years in US NAVY. Petty Officer 1st Class.